A US-based co-leader of a new Bulgarian party has hired a US lobbying firm amid deepening US attention to political developments in the Balkan country.
Pavel Valnev, a Chicago-based Bulgarian-American entrepreneur and deputy leader of the center-right Republicans for Bulgaria party has hired Yorktown Solutions for $300,000 for six months. The contract was effective Dec. 9.
Yorktown will lobby on "promoting greater commercial interaction between the United States and the countries of the Balkans" as well as "fostering engagement between relevant stakeholders in the United States and Bulgaria who seek to strengthen bilateral relations." Services include outreach to US government officials, media and relevant private sector organizations.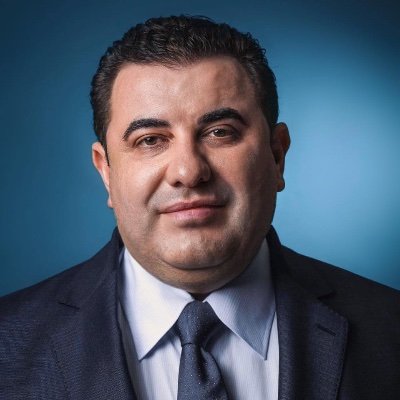 Yorktown's lobbying registration describes Valnev as an entrepreneur who "invests and operates in the renewable energy sectors of the countries of the Balkans." He is also helping lead a new splinter party launched by former parliamentary leader and interior minister Tsvetan Tsvetanov.
Valnev previously owned the Bit TV station with his brother Rumen Valnev in Bulgaria before selling it amid political pressure in 2018. He could not be reached for comment.
Tsvetanov formally launched Republicans for Bulgaria in September, a year after stepping down as parliamentary leader of Prime Minister Boyko Borissov's ruling GERB party amid a real estate corruption scandal. The Bulgarian prosecution office has said there was no evidence of a crime.
The party presents itself as pro-western in a part of the world where Russian influence remains strong. In a joint op-ed in the Diplomatic Courier last week, Valnev and Tsvetanov notably took aim at the Borissov government's decision last month to block North Macedonia's accession to the European Union.
"Borissov's myopia might leave him feeling powerful and increase his appeal with far-right, anti-Western voters," they wrote. "But blocking Republic of North Macedonia's chances of joining the EU threatens to destroy relations between the two friendly nations, could ignite broader regional instability, and, in fact, leaves both the Republic of North Macedonia and Bulgaria weaker."
The party has also highlighted Valnev's election as deputy leader as evidence that its priorities include paying attention to Bulgarians abroad and fighting for their right to participate in national elections via electronic voting.
---
READ MORE:
Lobbying powerhouse helps Bulgarian tycoon lawmaker deal with US 'issues'
Bulgarian alcohol empire accused of ripping off EU funds hires US lobby shop
---
Valnev is the latest in a string of Bulgarian actors who have signed up to lobby the US government in recent months as longstanding allegations of widespread corruption take a political toll. For months, protesters have called for Borissov to step down, and Tsvetanov has joined calls for parliamentary elections scheduled for March 28, 2021 to be moved up.
Several Bulgarian business owners, including the Bobokov family behind the Prista Oil motor oil company and the wife of a detained Bulgarian alcohol magnate, have recently hired former State Department official Marshall Harris and his Alexandria Group International to raise the alarm with US policymakers over what Harris calls "state criminal capture of enterprise" in the country.
Meanwhile a Bulgarian law firm representing one of the targets of Harris' lobbying campaign, parliamentarian Delyan Peevski, hired the BGR Group earlier this month to help deal with Peevski's "issues" in the US.
Yorktown Solutions is led by Daniel Vajdich, a former Republican staffer on the Senate Foreign Relations Committee (SFRC) and adviser to the presidential campaigns of Sen. Ted Cruz (R-Texas), then-Gov. Scott Walker (R-Wisc.) and then-Gov. Mitt Romney (R-Utah). Registered on the account along with Vajdich are Yorktown Vice President Jonathan Gregory and Brittany Beaulieu, a former Democratic SFRC staffer.
---